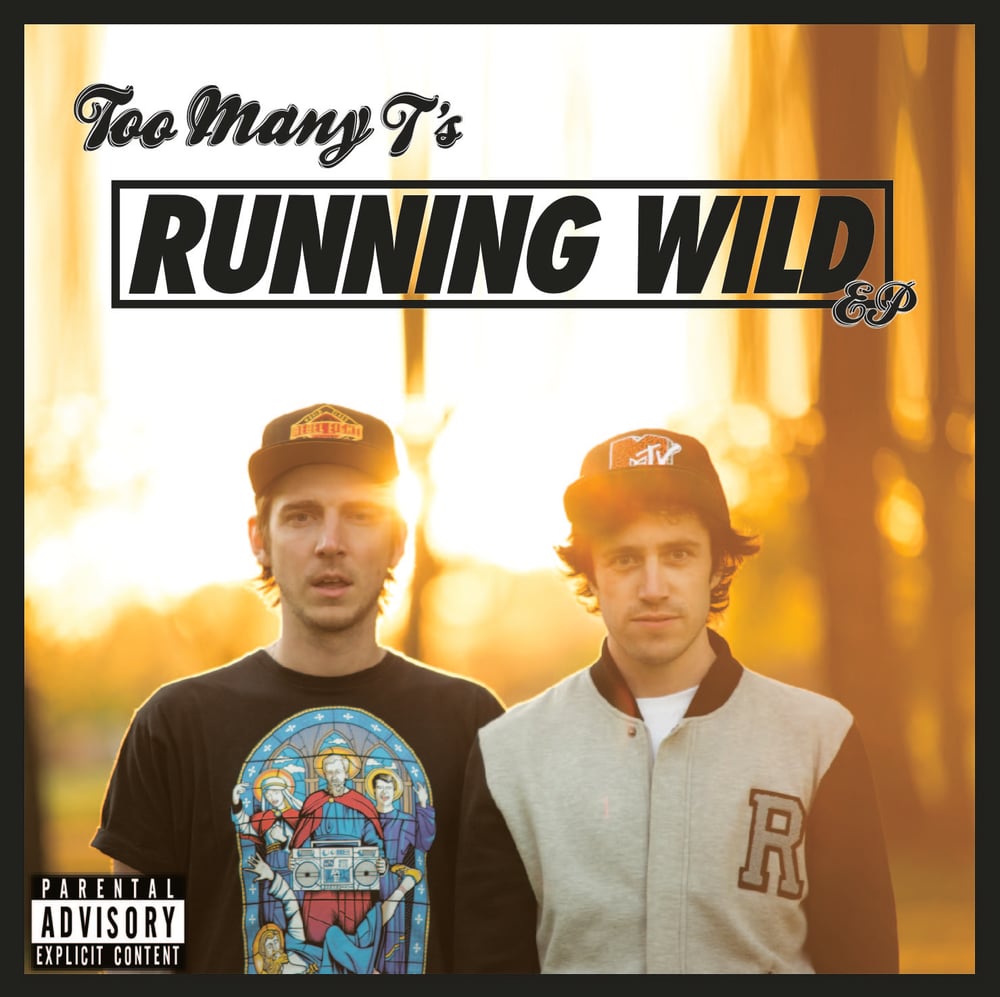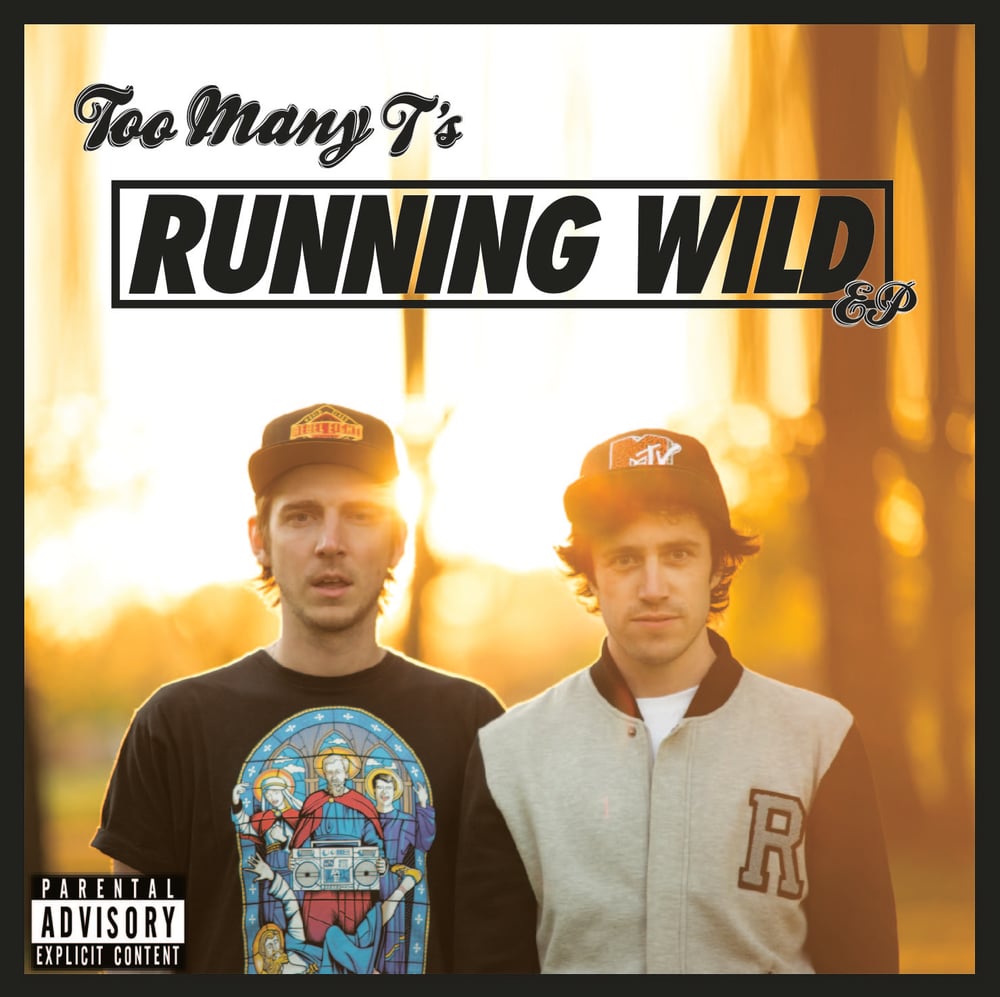 Running Wild EP + Sticker pack
£5.00
Grab the brand new EP in all it's shining glory!
Released 9th October 2014, alongside a full UK tour, the Running Wild EP is certainly Too Many T's' finest release to date.

The EP effortlessly weaves back and forth between the T's and a collection of the hottest up-and-coming and established rappers around, whilst slickly flowing through a number of guest producers. Whether you're listening to the Cypress Hill-esque 'Smoking Goodies ft. Sparkz', or the feel-good summertime anthem 'Running Wild', the drug-addled spoof 'Wish I Never ft. HypeMan Sage', or the allstar track, 'Butter Rug', which features a wealth of rappers including Canadian legend 'Abdominal MC', the distinct sense of positivity and Old School Hip Hop vibes ties this whole release together, and Too Many T's are at the helm.